Shopping online is expected to increase by 25-35% this holiday season compared to last year. And for good reason, it's not exactly easy to go gift shopping at this time of year, let alone in 2020. To help you with your search for the best gifts for kids this holiday season, we've rounded up our top five best gifts for the holiday season.
#1 - Gnomes at Night Board Game (ages 6+)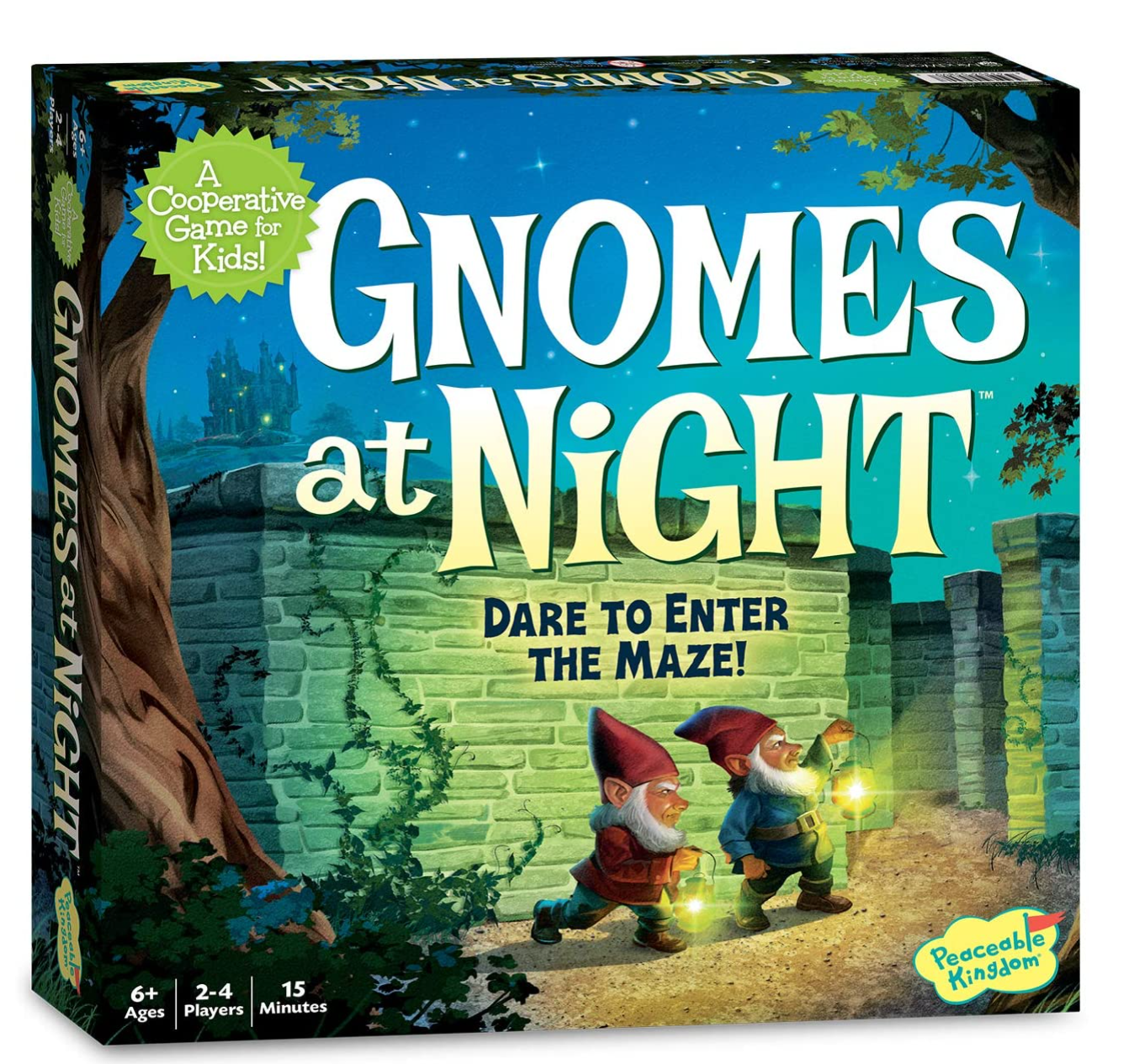 Cooperative games have exploded in popularity over the last few years as players work together against the board rather than against each other.
Gnomes at Night is a search-and-find maze game where players work as a team to maneuver the magnetic gnomes around the maze, looking for the 12 treasures stolen from the Queen. They must find the treasures before dawn and return them to her! 
Why we like it: 
We love games where we can play as a team. It's also entertaining enough for adults new to the game that it holds your attention longer. Each game takes approx 15 minutes which is perfect and we loved how well-made it is. Check it out on Amazon here.
#2 - GeoSafari Jr. Talking Microscope (ages 4+)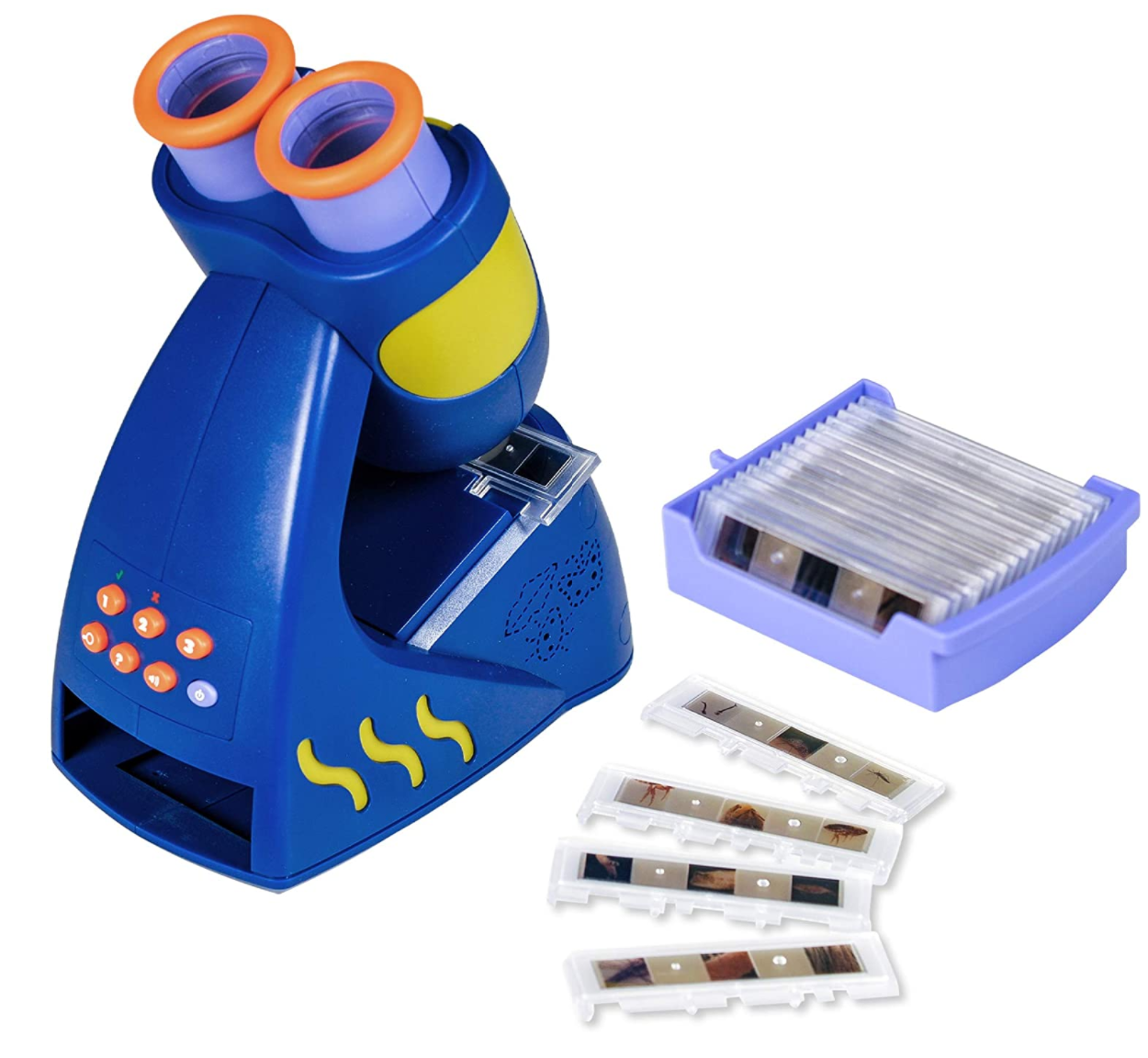 We love animals so this talking microscope with 60+ beautiful slides of animals, plants and other items is perfect! According to the manufacturer, it's the only talking microscope for preschoolers. When they look at a slide under a microscope, Bindi Irwin (Steve Irwin's daughter) shares facts about the plants and animals they're looking at. There's a little tray for storing the slides so no worries about where to keep them. It's worth noting however that this isn't an actual microscope; it's more of a picture viewer that talks. 
Why we like it: 
Aside from loving animals, we also like how educational and informative this toy is. Kids will likely be exposed to new facts they hadn't heard or seen before and of course we're super pumped for Bindi Irwin. Check it out on Amazon here.
#3 - Coding Critters (ages 4+)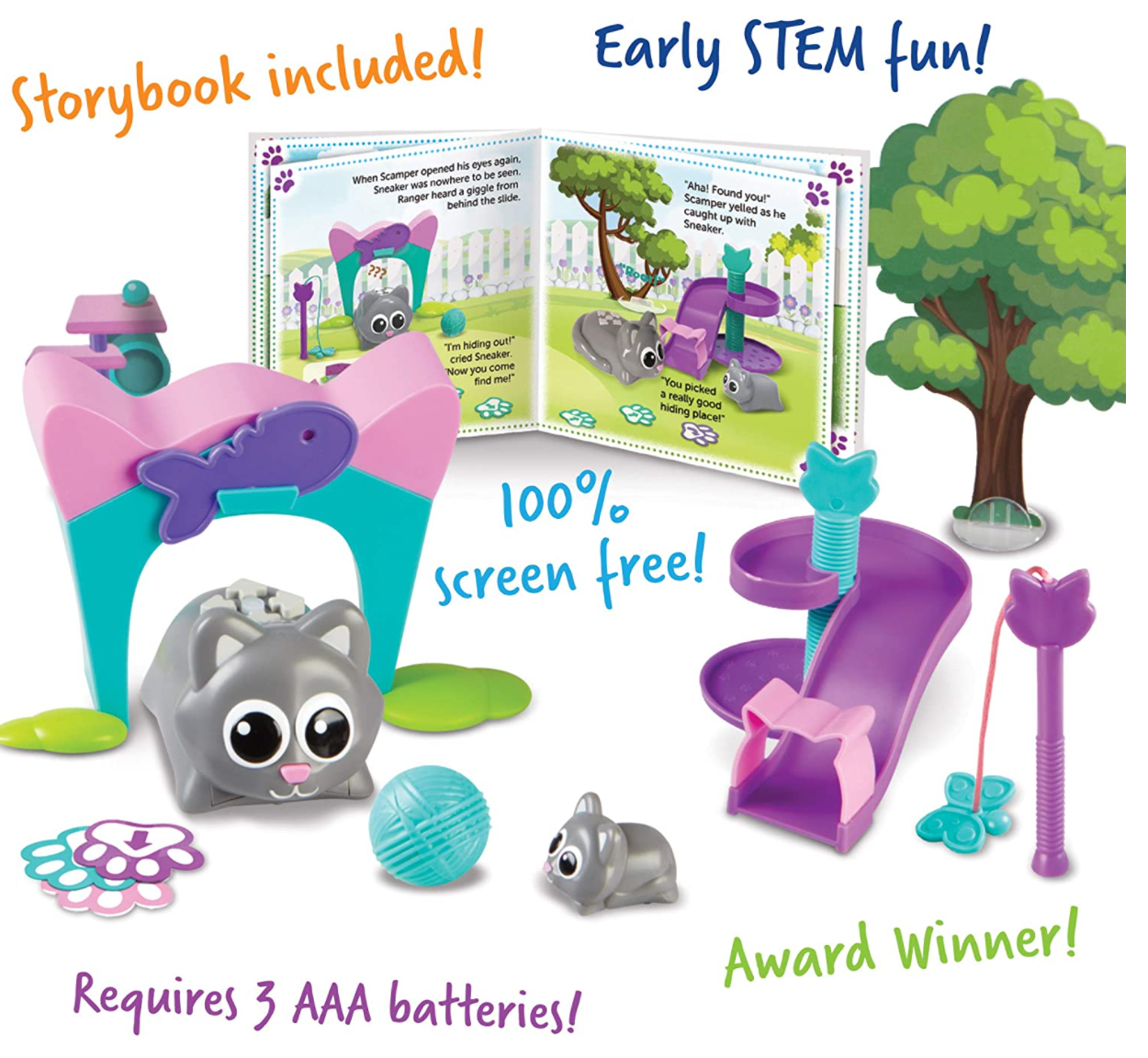 Believe it or not, coding can be taught at a very young age. Coding Critters, winner of Toy of the Year, brings early STEM concepts to preschool learning in a way that's screen-free. Kids code along with their new pets' storybook adventures and help the curious pets have a playtime they'll never forget. The little one in your life will code Scamper to play hide and seek, catch a butterfly or ride down the slide.
Why we like it: 
Computer literacy is essential in today's world and the explosion in coding languages, and their relative ease of use, make careers in IT viable for millions of people. This intro to coding is done completely screen-free and it's great to see a fun gamification of a useful skill. Check it out on Amazon here.
#4 - Ball pit and play tunnel (ages 1+)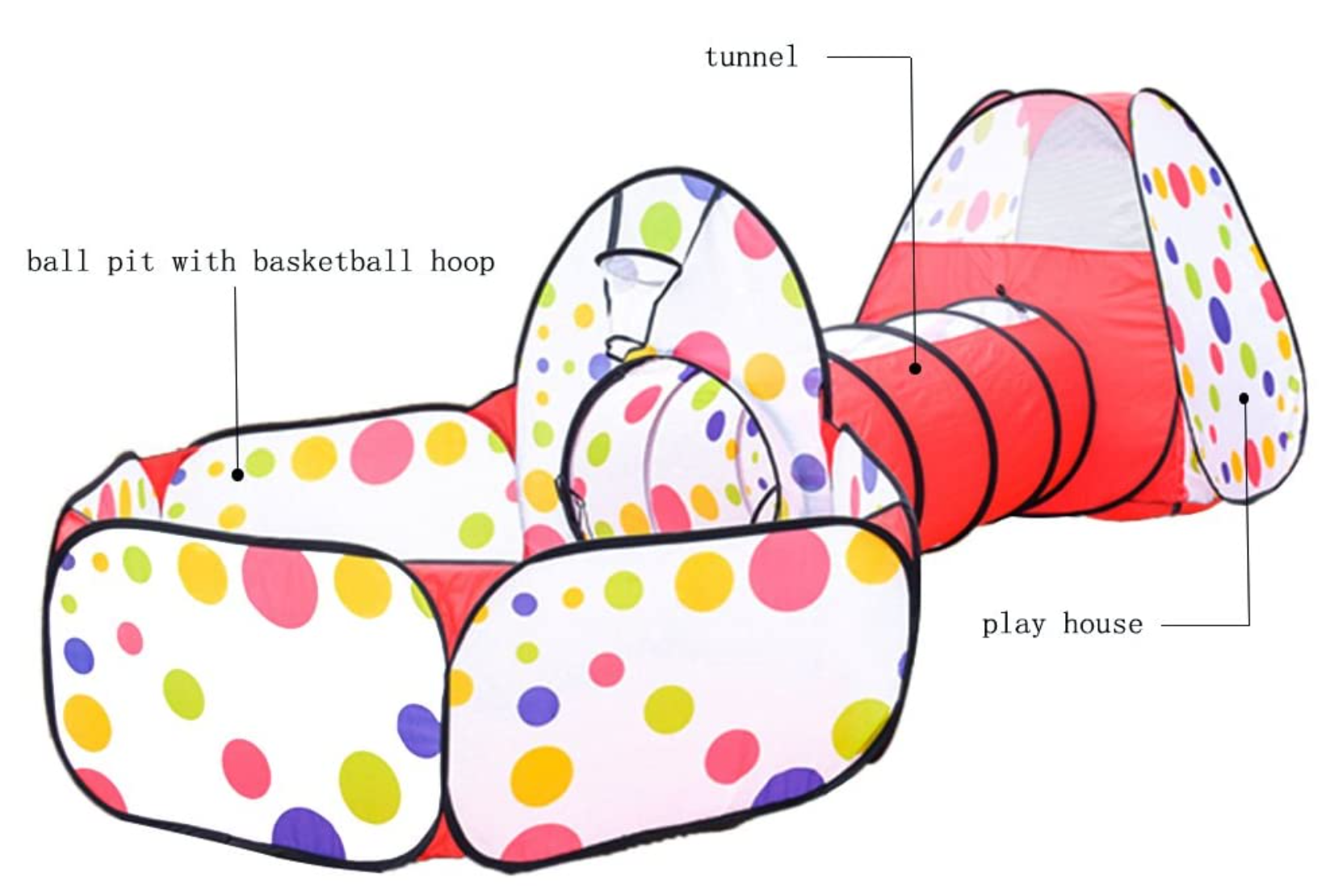 COVID-19 is likely going to bring us an isolated winter which means kids will be cooped up indoors for a long time. What better way to introduce a little fun at home than by gifting them a play tunnel and ball pit!
Everyone loves a ball pit and crawling through tunnels, whether they're still learning to walk or running circles around you. This one comes with a basketball hoop for added fun, though the ball pit balls are sold separately.
Why we like it: 
Ball pit. Enough said. Check it out on Amazon here.
#5 - Subscription Boxes (ages 3+)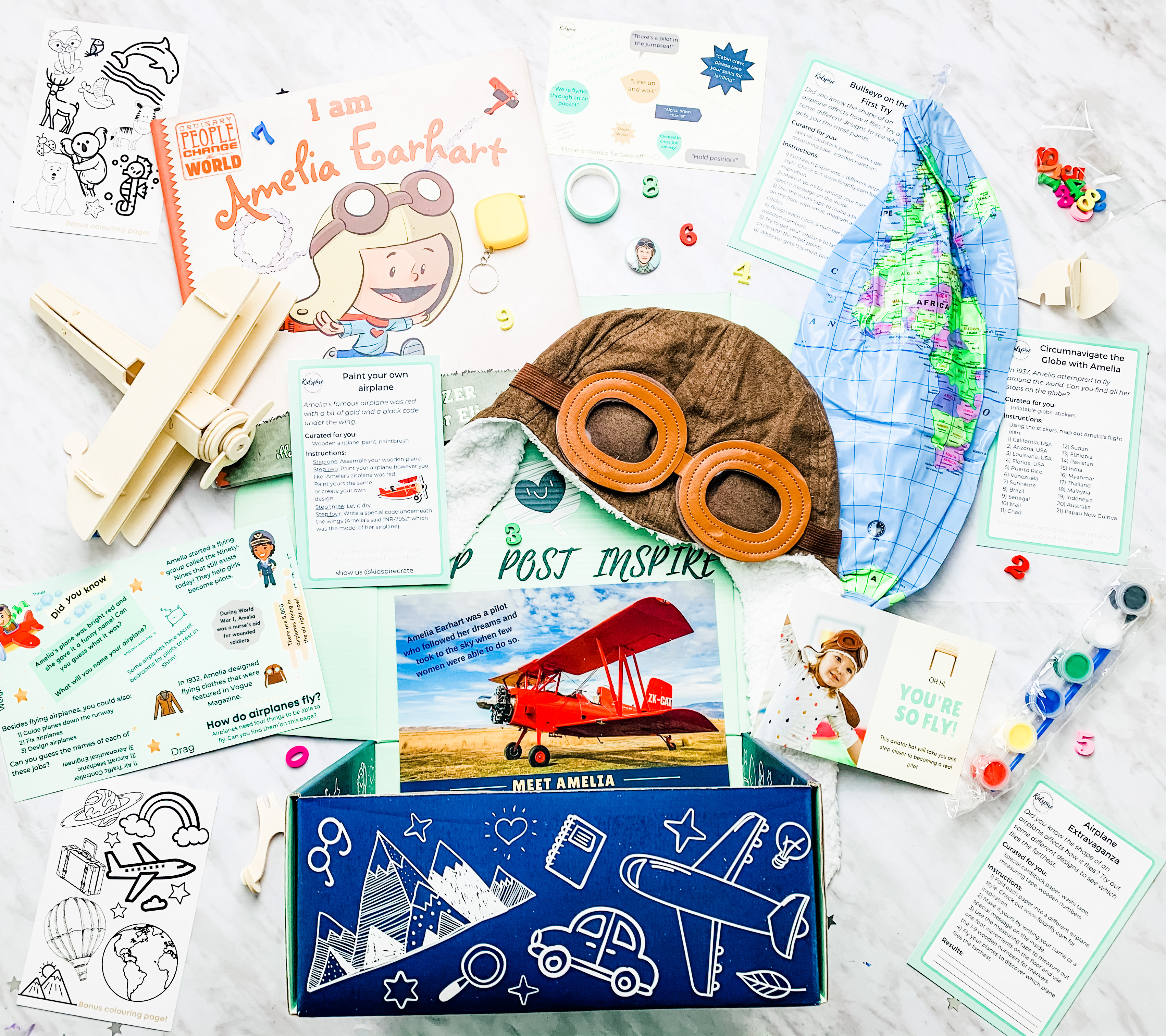 The reason why people love subscription boxes so much is that it's like a surprise gift every month. So why not get one for the little one in your life? They'll be delighted to receive a subscription box for the holidays and then monthly (or bimonthly or quarterly, depending on which subscription box you go with) for as long as you like. Explore new worlds with Little Passports, enjoy eco-conscious crafts with Green Kid Crafts or show them a SHEro (a female hero) with Kidspire Crate.
Why we like it: 
Subscription boxes are the gift that keeps on giving and treats kids to mail they probably wouldn't receive otherwise. Every month is a new adventure, especially if you get one that inspires play or teaches them something new.
Whatever you decide this holiday season, be sure to get your order in early as the shipping companies are expecting long lead times this year. Happy Holidays!