We LOVE October. The beginning of Fall, the leaves changing and the anticipation of Halloween just around the corner are some of the best parts of this time of year.
There's also something a little dark and looming about the coming winter.
In deciding this month's Kidspire Crate SHEro (female hero), we wanted to feature someone who embodied the spirit and feeling of October.
Can you guess who is? Read on below if you want major spoilers for our Ignite box (ages 6-9)!!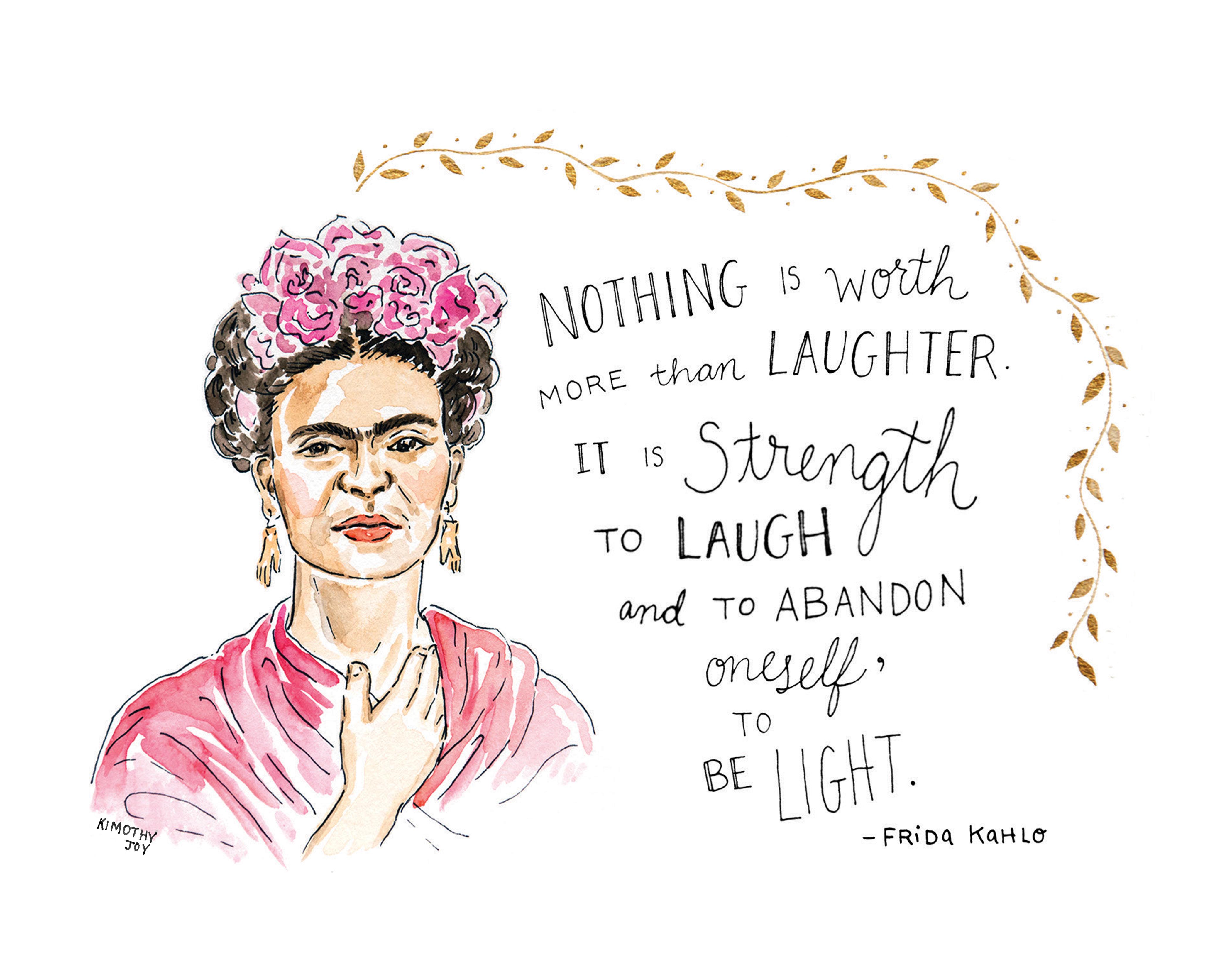 Our October Kidspire Crate SHEro is none other than… Frida Kahlo! A Mexican-Indigenous painter, she is most famous for her often dark self-portraits and paintings. Following a serious bus accident as a teenager, she spent months in bed recuperating and used a mirror to paint herself. Her lifelong struggles with chronic pain are often represented in her artwork.
Frida is also well-known for being a feminist for multiple reasons: she kept her unibrow and facial hair because that's how she was born, she painted women at a time when women weren't often featured and she also painted them to be less appealing than they were at a time when Hollywood glamor was all the rage. Little ones can read all about her when they receive their new Frida Kahlo book!
As a tribute to her proud Mexican heritage, we also share with members the Dia de Muertos (Day of the Dead) celebrations both in a fun workbook and a sugar skull mask activity. Both are great ways to bring some new cultural traditions to your little ones when talking about Halloween.
No box on Firda Kahlo would be complete without a paint set so thats exactly what we've done! Kids will be delighted to explore their artistic abilities, paint their own self-portrait or perhaps even a spooky Halloween scene on their new canvas board.
As a lasting memory, our members will receive a Frida print with one of her most famous quotes, a frame to decorate and a magnet for the back so it can be proudly displayed for a long time.
October's theme is one of our most favourite boxes yet as we explore the life of Frida Kahlo, the Mexican tradition of Dia de Muertos and our own inner artists.
Be sure to grab yours today. Once this box is gone, it's gone!